Descendants of Benjamin CLARK (c1725-?)
Henry Clark (1805-1887)
					
1 Benjamin CLARK	b: Abt. 1725   [per LDS]		
  +Elizabeth LEA			
  2 Abraham CLARK	b: Abt. 1750		
    +Elizabeth     	b: Abt. 1755		
     3 Jacob CLARK	b: 1775 Rutheford Co, N.C.	d: May 27, 1841 Franklin Co, IL
       +Lucy LACEFIELD	b: 1771 NC			d: Aft.    1850 Franklin Co, IL
        4 Reuben W. Clark	b: 1794		
          +Hanna Workman?			
        4 William Clark		b: 1795 Barren Co., KY	d: Jan 11, 1840
          +Temperance Slinker	b: 1794 VA	m: May 6, 1813	
           5 Tilford Clark			
           5 Ivan Clark			
           5 Sina Greenwood Clark	b: 1822		d: Jul 4, 1879 Menard Co, IL
           +Eli Murray Goff	b: 1818 Sangamon Co, IL	m: 1837	d: 1904
              6 Mary Ann Goff			
              6 Jennie (MD) Goff			
              6 Winfield Harney Goff	b: 1847		
                +Maria Lavona Goldsby		m: 1866	
                 7 9 Children
           5 Coleman D. Clark	b: 1826 KY		
             +Elizabeth wife	b: 1836 OH		
              6 Charles Clark	b: 1859		
              6 Allen Clark	b: 1862		
                +Jennie ClarkA			
              6 Laura Belle Clark	b: 1864		
           5 Alfred B Clark	b: 1829 IL		
           5 Mathew H Clark	b: 1831 IL		
             +Susan	b: 1831 Ky		
              6 Marvin R Clark	b: 1856		
                +Mary wife ClarkM			
           5 Pleasant G. Clark	b: 1834 IL		
             +Adelia Ann Goodwell	b: 1838	m: Jan 24, 1856 in Menard Co, IL
              6 Ellen Clark	b: 1858		
              6 Alva Kenyon Clark	b: 1863 Menard Co, IL		
                +Mary Ann Adams	b: 1862 Menard Co, IL		
                 7 Emory Lee Clark	b: Apr 30, 1882		
              6 Dora E. Clark	b: 1868		
              6 Joseph L. Clark	b: 1873		
              6 Perry H. Clark	b: 1875		
              6 Nelly Alice Clark	b: Mar 11, 1880		
           5 Wilson C. Clark	b: 1837 IL		
              +Chloe A.wife ClarkW	b: 1843 IL		
               6 Temperence Clark	b: 1859		
               6 Warren P. Clark	b: 1861		
               6 Marion E. Clark	b: 1875		
               6 Katie Clark	b: 1877		
               6 Frank Clark	b: 1879		
        4 Sally Clark	b: 1796		
          +David Chaudoin			
          *2nd Husband of Sally Clark:			
          +Samuel Wollard		m: Feb 22, 1822	
        4 Daniel T. Clark	b: 1797		
          +Mary Hutcheson		m: Jun 25, 1824	
        4 Abraham Clark	b: 1798		
          +Sarah wife ClarkAb98			
        4 John J. Clark	b: Nov 1, 1799 Barren Co., KY	d: Jul 16, 1864
          +Eliza Settle		m: Jan 30, 1820	
        4 David Clark	b: 1801		
          +Eliza Russell		m: Nov 17, 1825	
        4 Rebecca Clark	b: 1803		
          +James Barnett			
        4 Henry CLARK	b: Dec 1805 Barren Co, KY	d: Jan 10, 1887 Menard Co, IL
          +Mary "Polly" SLINKER	b: May 25, 1800 Roanoke, VA  m: Apr 19, 1823 in Barren Co., KY  d: Feb 4, 1883 Menard Co, IL
           5 Delana Hulda Clark	b: 1824		d: Jul 8, 1901
             +Carlton Sampson	b: 1810	m: Nov 12, 1839	d: Bef. 1880
           5 Berlinza Ann Clark	b: 1828		d: Jul 25, 1909
             +Andrew Phelden		m: Aug 12, 1845	
           5 Martha Jane Clark	b: Dec 18, 1828 Menard Co, IL	d: Jul 25, 1909
             +James Jasper Erwin		m: Feb 20, 1851 in August 12, 1845 d: Sep 3, 1907
              6 Emma Clark	b: 1855		
              6 Luella Clark	b: 1859 Menard Co, IL		d: May 13, 1927 Menard Co, IL
              6 Ida Clark	b: 1864		
              6 Minnie Clark	b: 1866		
              6 Harriet "Nettie" Clark	b: 1868		
              6 Mollie Clark	b: 1871		
           5 Milton William Clark	b: Mar 17, 1831 Menard Co, IL		d: May 27, 1918 Menard Co, IL
             +Martha Jane Crawford	b: 1832 IL m: Feb 20, 1851 in Menard Co, IL d: Feb 13, 1905 Menard Co, IL
              6 Maria Clark	b: 1852		
                +Mr. Parkhurst			
              6 William Adam Clark	b: 1857 Menard Co, IL	d: 1881 Menard Co, IL
                +Emma M. Strader	b: 1858 Menard Co, IL		
                  7 Robert Clarence Clark	b: Jun 20, 1879		
              6 Mary Etta Clark	b: 1859 Menard Co, IL		d: Aft. 1918
                +Thomas Welch Killion	b: 1853 Menard Co, IL		
                 7 female Killion	b: May 7, 1879		
              6 Jasper E. Clark	b: 1861		
                +Mary E. ClarkJ			
              6 Sarah Bell Clark	b: 1864		
                +Mr. Godbey			
              6 Harley M. Clark	b: 1869		
              6 Etta Clark	b: Aft. 1880		
          5 Paulina Temperance CLARK	b: Apr 3, 1833 Menard Co, IL	d: Sep 3, 1901 Petersburg, IL
            +Jacob STEIN	b: May 24, 1820 Germany	m: Sep 12, 1849 in Menard Co, IL d: Aug 10, 1899 Petersburg, IL
             6 Rosa Bell Stein	b: Aug 28, 1850 Petersburg, IL		d: Nov 10, 1928 Menard Co, IL
               +William Champian Golsby			
                7 son1			
                7 2nd son Rosa Stein (died as infant)			
             6 Albert Antle STEIN	b: Sep 16, 1854 Petersburg, IL	d: Feb 1, 1927 Edwardsville, IL
               +Mary Corilla METTLEN	b: 1859 Petersburg, IL	m: May 20, 1879 in Menard Co, IL d: 1944 Edwardsville, IL
                7 Ima Leona Stein 	(died as infant)			
                7 Gerald Stein  	(died as infant)			
                7 Leslie Lee STEIN	b: Jun 9, 1880 Menard Co., IL	d: Nov 6, 1927 Madison, IL
                  +Mary Belle JACKSON	b: Jan 11, 1885 Spencer Co,  IN	d: Jan 6, 1959 Madison, IL
                   8 Walter Montrose Stein	b: Jul 31, 1906 Madison, Illinois		d: Oct 17, 1947 Edwardsville, IL
                     +Lura Margarite Barlow	b: Jun 11, 1903 St. Louis, Mo.	m: Aug 9, 1927	d: Nov 14, 1968 Edwardsville, IL
                      9 Dorothy June Stein	b: Aug 3, 1929 Granite City, Ill		
                        +Walter Orr Pearson	b: Mar 30, 1928 Granite City  IL  m: Sep 15, 1951	
                      9 Eleanor Jean Stein	b: Nov 4	
                        +Edward Schmalenberger					d: 1990
                   8 Cleda Alma Stein	b: Nov 11, 1909 Madison, IL		
                     +Louis Edmund Carl	b: Jul 30, 1908 Centralia,  IL		d: Jun 7, 1988
                   8 Glenda Millicent STEIN	b: Nov 11, 1914 Madison, IL	d: Jul 17, 1996 Centralia, IL
                     +James Edward BAUER	b: Aug 6,  1913 Centralia, IL m: Dec 24, 1937 in St. Louis, MO d: Jul 19, 1998 Marshalltown, IA
                  8 Wilfred Earl "Wolf" Stein	b: Dec 29, 1916 Madison, IL	d: Nov 6, 1973 Madison, IL
                    +Anna Geraldine "Jerry" M 	b: Sep 19, 1921 Beaver, OK m: Jun 12, 1942 Fairgrounds Hotel, St. Louis, Mo	
                7 Isola May (d5) Stein	b: Oct 25, 1882		d: Abt. 1887
                7 Fern B. Stein	b: May 17, 1892		d: Apr 16, 1982 Granite City, IL
                  +Sue Borders	b: Sep 30, 1891	m: Jun 12, 1917	d: Jul 24, 1982
                   8 Byron Stein	b: Sep 15, 1918		d: Mar 24, 1934
                   8 Eugene Stein	b: Nov 4, 1922		
                     +Marie Peila			
                7 Floyd E. Stein	b: 1894		d: 1932
                  +Nina Patterson		m: Abt. 1932	d: Nov 23, 1981
             6 William I. Stein	b: May 25, 1858 Menard Co, IL		d: Jul 31, 1880 Menard County, IL
             6 Franklin Pierce Stein	b: May 16, 1860 Petersburg, IL	d: May 29, 1939
               +Mary Eleanor Smith	b: Jun 15, 1865	m: Apr 5, 1887 in Menard Co. IL	d: Jun 12, 1930
                 7 Orval Kenyon Stein	b: Jan 10, 1889			d: Jan 1978 Pana, IL
                   +Flossie Littleton		m: Dec 25, 1922	
                    8 Orval Kenneth Stein	b: May 20, 1927		
                      +Wanda Mae Chandler		m: Dec 2, 1950	
                    8 Dorothy Eleanor Stein	b: Jul 17, 1930		
                      +Desmond Schneider		m: 1947			
                      *2nd Husband of Dorothy Eleanor Stein:			
                      +Albert Albertini		m: 1950	
                 7 Theron Leroy "Lee" Stein	b: Feb 25, 1891 NB	d: Jun 23, 1942
                   +Marie Alice Gunn b: Jun 18, 1894 Franklin, Morgan Co., IL 
			m: Jan 1, 1920 in Jacksonville, Morgan Co, IL d: Feb 23, 1987 Schenectady
                    8 Thomas Lee Stein	b: Nov 25, 1923 Chicago		
                      +Clara Marie Munch		m: Jun 29, 1946 in Chicago	
                     8 Robert Pierce Stein	b: Nov 14, 1926		d: Feb 1983 Chicago, IL
                      +June Marie Fleck		m: Feb 16, 1955 in Dubuque, IA	
              6 Robert Stein		b: Abt. 1861 Petersburg, IL		
                 7 Child SteinR			
              6 Charles Edward Stein	b: 1868 Petersburg, IL		
                 7 Earl Stein			
                 7 Virgil Stein			
                 7 Ethel Stein			
              6 Pleasant G Stein	b: 1872 Petersburg, IL		
                +Gennie Sturgus			
                 7 Harrison Stein			
                 7 Gerald Stein			
          5 Albert Antle Clark	b: 1835 Menard County, IL		d: Dec 12, 1923 IL
            +Ellen M. Goodle	b: 1840	m: Dec 31, 1857	
              6 Issac Clark	b: 1859		
              6 Henry Clark	b: 1860		
              6 Elsie W. Clark	b: 1863 Menard Co, IL		
                +Emily M. Watkins	b: 1863 Menard Co, IL		
                 7 female Clark	b: Apr 25, 1882		
                 7 male Clark	b: Apr 2, 1884		
           5 Joel Preston Clark	b: 1838 Menard County, IL		d: Mar 1927
             +Gertrude G. Winters	b: 1845 IL	m: Aug 25, 1861	d: 1927
              6 Eleanor Clark	b: 1863		
              6 Elmer Clark	b: 1863 Petersburg, IL		
                +Marcia Henderson	b: 1861 Petersburg, IL		
                 7 Minnie Navada Clark	b: Sep 11, 1882 Menard Co, IL		
                 7 female Clark	b: May 25, 1884		
              6 Homer Clark	b: 1864		
              6 Mary Alice Clark b:1868		
           5 Martha Brickey	b: 1844 TN		
             +Logan Allen		m: Feb 21, 1874 in Menard Co, IL	
           5  	Alla Hall	b: 1867 IL		
          *2nd Wife of Henry CLARK:			
          +Nancy Beck	b: 1818 IL	m: May 9, 1884	d: 1887 or after
        4 Jacob Scott Clark	b: 1810 Ky		d: Jan 14, 1892
          +Sarah Webb		m: Nov 1, 1833	
        4 Fannie Clark	b: 1812		
          +Charles H. Heard			
        4 Temperance Clark	b: 1814		
          +John Maulding			
        4 Hiram Clark	b: 1817		
        4 son ClarkJ75	b: 1819		
        4 Lucy Clark	b: 1821		
          +Joel Scrivener	m: Aug 19, 1836	
        4 Isaac Clark	b: Aug 1, 1822		d: Apr 30, 1881
          +Julian Webb	b: 1826	m: Nov 8	d: 1872
     3 Ruthy Clark	b: Abt. 1787		
       +James Hurt		m: Aug 7, 1807
Back to :
Genealogy Page
---
About this Page : Our CLARK Family Genealogy.
These are possibly the family linage of Our Clark family. The linage from William and Henry Clark from the time of their settlement in Petersberg, IL about is from courthouse documents and family reunion information.
The real information is kept in Family Tree Maker. Last updated on May 26, 1997

Henry CLARK b. 1805 Barren Co, KY; m. 1823 Barren Co, KY; d. 1887 Menard Co, IL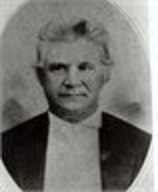 The History of Menard and MasonCounties, 1879, Pg 284-5
During the next two or three years, the little community was increased by the arrival of several additional families, among which were: Jesse Baker, Henry and William Clark, ..., and perhaps others. Henry and William Clark, brothers, came from Kentucky and settled in this precinct. William died many years ago, but Henry is still living upon the place of his original settlement, just across the river from Petersburg. He and his wife have lived together for fifty-six years.
BIOGRAHICAL SKETCHES, Pg 693
Henry Clark, farmer, P.O. Petersburg; among those who came to Menard Co. in an early day, none is more prominently known than the above gentleman, who experienced the trials and hadships of a pioneer life; he was born in Barren Co. Ky., in December, 1805, where he was raised and began doing for himself. He married Miss Mary Slinker April 21, 1823, and, in 1826 came to Illinois, locating where he now resides, and which has been his home for over fifty-three years; he has always manifested an interest in all matters pertaining to the good of the community, particularly in church and school affairs; he has accumulated a good property and raised a family of seven children. Mr. and Mrs. Clark have lived happily together as man and wife for upward of fifty-six years, and now live to see the usefulness and prosperity of their children.
Henry Clark had extensive land holding and was a prominent person in Menard County, Illinois. He acquired land there as early as 31 Oct 1828 when he bought 80 acres in Twp. 18, R.6 east of Petersburg.
He served in the Black Hawk War.
Grew wheat on the site where Petersburg is now and is said to have cradled 10 acres in one day with the help of two men. (Lucille Kirby)
Henry Clark was acquainted more than casually with Abraham Lincoln who resided at Salem (near Petersburg) ...
PIONEERS of MENARD and MASON COUNTIES by T.G.Onstot, 1902, Pages 95-96
Then Abe and Slickey sat down for a long talk, in which Lincloln recited the perilous condition of the country. Lincoln asked about all the principal men in Menard country, and if they were standing by him. Bill told him they were. Abe then asked how Henry Clark stood. Bill told him that he was sorry to inform him that Clark was not for him. After a few moments reflecion Lincoln said: "When you go home you see Clark and tell him that I once stood by him in an early encounter, and now I want him to stand by me in this terrible time." When Green came home he saw Clark, and told him what Lincoln had said, and afterwards Abe had no surer friend in Menard County then Henry Clark.
To Benj CLARK Descendent Tree
To Brickey Family Tree